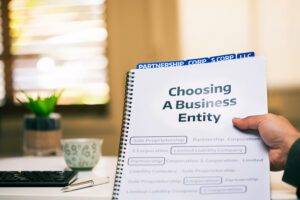 A Comprehensive Guide to Establishing an LLC in Georgia
Starting a Georgia Limited Liability Company (LLC) is a popular choice because many people and businesses use this business structure because of the benefits it offers in terms of tax benefits, operational flexibility, and personal asset protection.
This article will walk you through the stages and requirements for starting a limited liability company (LLC) in the state of Georgia, including the paperwork you'll need and how much it'll cost.
Step 1: Choose an LLC Name
Choosing a distinct and appropriate name for your Georgia LLC is the initial step. It is crucial to ensure that your desired business name is available in the state, as two businesses cannot share the same name. Use the Georgia Corporations Division: Business Search to confirm name availability and comprehend naming regulations in Georgia.
Step 2: Select a registered agent in Georgia
The next step is to choose a registered agent for your Georgia LLC. A registered agent is accountable for receiving legal correspondence and state notices on behalf of your LLC. A registered agent can be you, a member of your family or close circle of friends, or a professional registered agent service.
If confidentiality or having a physical address in Georgia is a concern, a registered agent service can be hired to assist with how to form an LLC in Georgia. We endorse Northwest Registered Agents for their superior services and commitment to addressing confidentiality. Additionally, they provide one year of free registered agent service when you employ them to form your LLC.
Step 3: File Georgia LLC Articles of Organization
The Georgia Articles of Organization constitute the official formation of your LLC. Online filing of this document with the Georgia Secretary of State requires payment of a one-time fee of $100. This is an essential process phase.
Step 4: Create a Georgia LLC Operating Agreement
Next, you must create a Georgia LLC Operating Agreement. This document is a companion to the Articles of Organization and lists the LLC's owners. Even though it is not mandated by the state, having an operating agreement can be advantageous, particularly when opening a business bank account or in the event of legal disputes. Download a free template for an LLC Operating Agreement to get started.
Step 5: Get an EIN for Your LLC
The final step is to obtain an Employer Identification Number (EIN) for your LLC from the IRS. This number is required for tax purposes, opening a business bank account, and licensing and permit applications. If you have an SSN or ITIN, applying for an EIN is thankfully free and can be completed online in as little as 15 minutes.
In conclusion, Knowing how to form an LLC in Georgia is a crucial and simple process involving distinct stages. Principal components include choosing an appropriate name, selecting a registered agent, filing articles of organization, drafting an operating agreement, and obtaining an EIN. After the approval of your Georgia limited liability company, you will need to take extra steps to assure its successful operation. These steps include creating a business bank account, getting permits, completing yearly reports, and handling taxes.
Read more:
A Comprehensive Guide to Establishing an LLC in Georgia