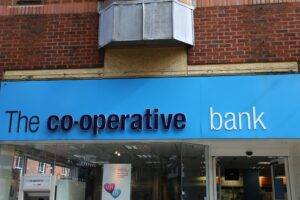 Co-operative Bank looking for buyer amid profits slide
A potential sale of the Co-operative Bank has taken a twist after the lender revealed that its profits had been hit by rising costs.
The bank, owned by a group of hedge funds and private equity firms, confirmed for the first time yesterday that a deal was on the cards by disclosing in its third-quarter results that it was "exploring potential strategic opportunities". It follows speculation about the future of the bank after it emerged in April that its owners were considering a sale.
Yesterday the bank reported a 21 per cent fall in its pre-tax profits for the first nine months of the year to £81.1 million.
Profits were weighed down by a 17 per cent rise in operating expenditure to £316.2 million, which Co-op Bank blamed on "strategic investment in our mortgage and savings transformation programme" as well as costs associated with a decision to bring in-house its mortgage services operations that had been outsourced to Capita. This has resulted in 400 people joining the bank.
The lender was previously part of the Co-operative Group but two bailouts, in 2013 and 2017, severed its ties with the mutual and resulted in US hedge funds and private equity taking control.
Nick Slape, chief executive for the past three years, has driven a turnaround which in 2021 returned it to profitability after a decade of losses.
"Following the bank's strong recovery and growth in the past three years, the bank is exploring potential strategic opportunities, the assessment of which is currently at a preliminary stage," the lender said. "There is no guarantee that such discussions will result in any eventual transaction."
Shawbrook, a specialist lender, is understood to have made a bid for Co-op Bank. The sale process is being run by investment bankers at PJT Partners and Fenchurch Advisory.
Read more:
Co-operative Bank looking for buyer amid profits slide