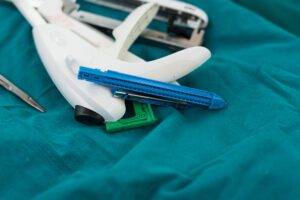 Jay Precision Unveils Cutting-Edge Engineering Solutions at the Advanced Engineering Show
Marking a significant presence in the engineering domain, Jay Precision Products UK is set to showcase its expertise at the Advanced Engineering show at the NEC in Birmingham from 1st – 2nd November.
This event provides a platform for engineering companies to exhibit cutting-edge solutions, a domain where Jay Precision thrives.
The company embodies a spirit of innovation and excellence, offering comprehensive turnkey solutions across diverse engineering sectors. Their services span Research & Development, Mould Making, and Manufacturing, addressing the unique needs of various industries, including pharmaceuticals, electronics, automation, consumer goods, and toy manufacturing​​.
As the global landscape reshapes post-Covid, the concept of Re-shoring gains momentum. Countries seek reliable, alternative supply chains distancing from erstwhile dominant hubs like China. Jay Precision, with its UK office, is at the forefront of this wave, offering local engagement with a global production capacity.
Notable clients such as Hasbro and Johnson & Johnson have benefitted from Jay Precision's expertise. The company goes beyond mere manufacturing, diligently understanding client problems and project requirements to forge enduring relationships. Over the years, Jay Precision has emerged as a strategic manufacturing ally for toy manufacturing giants like Hasbro and Ferrero. Their capability extends to the development of a diverse range of products including complex industrial and consumer goods, electronic devices, toys, LED lights, and medical devices like smart inhalers, demonstrating their versatility across different sectors​​.
Their large-scale India operations play a crucial role, where the synergy between the UK and India teams ensures seamless development, build, and scaling of production. This dual presence underscores Jay Precision's commitment to delivering high-quality, cost-effective solutions.
Advanced Engineering on 1st and 2nd November at NEC, Birmingham, is a platform for showcasing UK's engineering prowess, with Jay Precision Products UK contributing to this narrative. Amidst the evolving UK-India trade relations, highlighted by the negotiations for a Free Trade Agreement, the company stands as a testament to the burgeoning technological collaboration between the two nations​​.
Jay Precision's notable projects include re-engineering oxygen flowmeters, developing Breath Actuated Inhalers, and surgical staplers, showcasing their versatility in addressing complex engineering challenges across different sectors​. Attendees at the trade show can explore Jay Precision's exhibit to learn how the company embodies the UK-India trade synergy in delivering comprehensive manufacturing solutions.
Read more:
Jay Precision Unveils Cutting-Edge Engineering Solutions at the Advanced Engineering Show