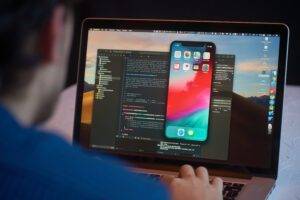 How to Hire an App Development Company?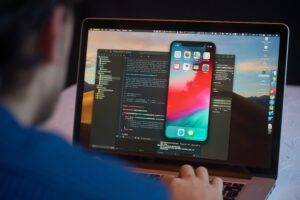 In this era of digitalization, smartphones have become an essential entity in our daily lives. This increased proliferation of mobile devices has skyrocketed the demand for mobile apps, making them the foundation of modern business success.
Whether you're a seasoned corporate giant or an aspiring startup, a powerful mobile app can be a game-changer for your business, allowing you to connect with your audience in unprecedented ways.
Now, if you are a business looking to create a dedicated mobile app tailored to your unique needs, one aspect that should take a center seat among all the crucial decisions is the selection of the right app development firm. The choice of your development partner can significantly impact the success and effectiveness of your app. It is, therefore, a decision that requires careful consideration, thorough evaluation, and strategic planning.
Since hiring one of the reliable app development companies in the UK is not just a task but a pivotal step that can determine the fate of your digital venture, this article will help you understand the nitty-gritty of the process in detail.
So, without further ado, let's delve into the essential considerations when selecting the right app development firm and understand how this decision can help your business enhance its operations and thrive in the digital age.
How to Hire an App Development Company: Exploring Your Options
When it comes to hiring the right app development company, there are several avenues that businesses can explore. The key options are:
In-House Development
Establishing an in-house app development team involves hiring full-time employees who work exclusively on your app project within your organization. This approach offers direct control and communication but can be costlier and time-consuming.
Freelancers
You can hire freelance app developers, often on a project basis. Freelancers provide flexibility and may be cost-effective, but you may face challenges in project management, quality, and consistency.
Outsourcing a Dedicated App Development Company
App development outsourcing entails hiring a dedicated app development company to create your mobile app. This approach is often a preferred choice for businesses seeking to leverage expert knowledge, optimized costs, and a streamlined and efficient mobile app development process.
Why Outsourcing App Development Is the Ideal Choice for Businesses?
If you are a business in the UK, looking to outsource app development, there are numerous advantages it can impart to your business. Let us look at them in detail below:
Hands-On Expertise
App development companies are equipped with a skilled and experienced team of professionals who have worked on a diverse range of projects across multiple industrial domains. Their extensive experience and knowledge enable them to provide valuable insights and bring a wealth of skills to your project.
Cost Efficiency
Outsourcing your app development to a dedicated firm can help you optimize your overall development costs. App development firms often have well-established processes and infrastructure, saving you from the expense of setting up in-house teams or hiring multiple freelancers.
Focus on Core Activities
By outsourcing app development, you can prioritize your core business activities and strategic objectives while entrusting the technical aspects of your app to experts. This allows for a more focused approach, ensuring that the business can allocate its resources efficiently and effectively.
Scalability
A dedicated app development firm that you have hired for your project can easily scale its teams to accommodate your project's requirements, ensuring flexibility and efficient use of resources.
Faster Time-to-Market
App development companies leverage their vast experience along with latest methodologies like Agile and DevOps to accelerate the app development process, enabling you to bring your app to market with greater speed and efficiency.
Factors to Consider When Hiring an App Development Firm
Selecting the right app development company is a critical decision that impacts the overall success of your project. Here are some factors to consider:
Portfolio
When considering an app development company, it's crucial to examine its portfolio of previous projects. This step helps you evaluate the quality of their work and determine whether they have relevant experience in your industry, which can be instrumental in shaping the direction of your project.
Expertise
Ensure that the app development firm possesses the necessary expertise and utilizes an appropriate technology stack to meet the specific requirements of your app. It is vital to understand that their experience and proficiency can act as the foundation for turning your app idea into a functional and successful reality.
Client Reviews
Reading reviews and client testimonials provides valuable insights into the company's reputation. This allows you to analyze the level of confidence clients have in its services. Furthermore, it will help you get a clearer picture of what to expect when you engage with them.
Communication
Effective communication is key. Confirm that you can establish and maintain a clear and open line of communication with the development team. The hired app development company must understand that smooth and transparent communication is essential for a collaborative and productive development process.
Hiring an App Development Company: How Much Does It Cost?
The cost of hiring an app development company can usually vary from $40,000 to $200,000. There are several factors that further impact the overall cost of development, including:
The overall complexity of the app
The features to be integrated into the app
The location of the hired app development company
The tech stack used
The UI/UX design of the app
Maintenance and post-delivery services, etc.
Here is the estimated hourly cost of development as per multiple regions across the globe:
United States- $130-$150
United Kingdom- $100-$120
Australia- $80-$100
Western Europe- $125-$135
Eastern Europe- $70-$80
Asia- $40-$60
Summing Up
We hope our blog helps you understand the intricacies of choosing the right app development company for your project. It is vital to understand that hiring an app development company is a complex task that requires careful consideration. Thus, it's imperative to clearly understand your provider's expertise to make the right choice.
Making informed decisions and choosing the right development partner can bring your app vision to life while strengthening your position in today's competitive landscape. This can help you to effectively translate your creative ideas into successful, user-friendly mobile applications that enhance your company's presence and competitiveness.
Read more:
How to Hire an App Development Company?