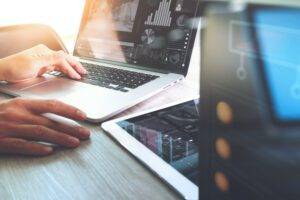 QNET Has Satisfied Customers in Over 100 Countries
QNET, one of Asia's leading e-commerce-based wellness and lifestyle-focused direct-selling companies, has offered top-rate products since 1998.
It has a presence in over 25 countries through subsidiaries, branch offices, franchisees like India's Vihaan Direct Selling, agencies, and partnerships, and has satisfied customers and independent representatives spanning nearly 100 countries.
CEO Malou Caluza says, "Our distributors are present in many different regions around the world, which is why we offer a diverse portfolio to suit different demographics." The company, headquartered in Hong Kong, works with international vendors to design high-quality, advanced-technology products that are exclusively available through QNET independent representatives.
The vast majority of products are designed to better the lives of customers. The CEO of the company is also a devotee of its offerings. Caluza, a cancer survivor, is a fan of the home care line. "It is really important to me to use products in the home that will keep me and my family safe and healthy," she said. "The company has a fantastic water purification system that runs without electricity. And an air purifier."
The company's leading e-commerce-based platform also helps empower millions of motivated individuals to achieve financial independence. It's an opportunity for aspiring entrepreneurs to own and grow their businesses by promoting the company's products and services. However, the people who like using and selling QNET products aren't company employees. Instead, independent representatives run their businesses via a virtual hub.
The wellness and lifestyle-focused company is committed to providing excellent products and a complete ecosystem of support to those who choose to become independent representatives. It offers marketing and business tools, training programs, customer support, shipping and handling, a mobile app, and a virtual office to make it easier for independent representatives to manage their business anywhere, at any time.
Numerous companies internationally use the direct sales business model to promote products and services because it offers a great platform to become microentrepreneurs. One of the main drivers of QNET's success over the past 25 years is the quality of the products and services it offers.
Holistic Products
QNET makes a range of holistic products available to empower its independent representatives and customers to take control of their lives. The company celebrated 25 years of success with a double convention that attracted attendees from more than 20 countries.
The highly anticipated five-day gathering featured Bollywood celebrities and performances by international entertainers. The global company also launched the newest addition to its HomePure line: The Homepure Nova with Pi-Plus Cartridge.
The HomePure Nova with Pi-Plus Cartridge is an enhanced version of the bestselling HomePure Nova nine-stage water filtration system. It's an easy-to-use combination water filter and ionizer that creates healthy, pH-balanced drinking water without chemical booster agents.
Also, the HomePure Viva is a life enhancer. The filter provides many benefits beyond just delivering healthy drinking water. It can remove oils and bacteria from fruits, vegetables, and raw meat and offers better hydration by slowing down oxidation to maintain a balanced acidity level. Cooking with the proper pH water can improve the flavors of ingredients.
"The HomePure Viva infuses water with negative ions, creating a refreshing and invigorating elixir that not only quenches your thirst but also protects your body with strong antioxidant properties," said Paul McHenry, the company's chief marketing officer.
Despite the company's success, the direct selling industry is still misunderstood, especially in regions with emerging economies, and the media has misidentified it as a scam. Understandably, people would be wary of the wellness and lifestyle product company. However, the Supreme Court has ruled in the company's favor.
What the Supreme Court Says About QNET?
QNET is a legitimate business legally allowed to operate anywhere on the planet where the direct selling model is welcomed. It's a member of the Direct Selling Association in multiple countries. In addition, it's a member of the Hong Kong Health and Food Association and the Health Supplements Industry Association of Singapore.
In Mumbai, India, its reputation and legitimacy were under attack, which inhibited the company's ability to operate fairly and openly. The lifestyle and wellness product company was previously accused of fraud over a nonexistent commercial transaction costing 32,000 rupees (approximately $394). The case advanced to the jurisdiction of the Economic Offences Wing, an extension of the crime branch operating since 1994.
After a three-year investigation, the case went all the way to the Supreme Court of India. In March 2017, the Supreme Court of India suspended all pending first information reports and investigations into the e-commerce-powered wellness and lifestyle product company.
In 2022, the High Court of Karnataka, India, ruled that it wouldn't allow the state government to take any coercive measures against Vihaan Direct Selling Pvt. Ltd. at this time.
The company continues to educate the world on the positive impact of the direct selling industry. "QNET is poised to not only adapt but thrive in the dynamic landscape of wellness and lifestyle, offering unparalleled opportunities for entrepreneurship and personal development to individuals around the world," stated Caluza. "Here's to the next chapter of impacting lives positively and promoting holistic wellness as we continue this remarkable journey together."
Read more:
QNET Has Satisfied Customers in Over 100 Countries