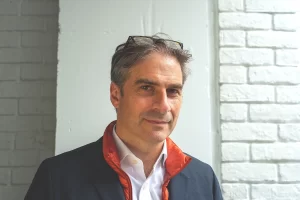 Tech Nation relaunches to champion founders
Tech Nation will officially relaunch, with plans to work with government as an "independent voice for founders" to provide tech entrepreneurs access to the knowledge and communities they need to be successful in the rapidly growing industry, set to take place on Monday 16th October.
The relaunch follows its initial closure back in March after losing a bid for a £12m government grant and "Tech Nation 2.0", which will operate as part of Founders Forum Group, will carry over four of its predecessor's startup growth programmes including one for ethnic minority founders, a competition for early-stage startups, a climate programme and a programme for late-stage businesses.
Tech Nation will continue to be the endorsing body for digital technology applications under the Global Talent visa and the relaunch will be the support system for the most exciting businesses and founders, from early seed stage to success story.
Key objectives include producing data-driven reports on the tech-ecosystem which can be used to equip founders with the knowledge they need to drive the growth of innovative, game-changing businesses.
The announcement will take place at Birmingham Tech Week where Carolyn Dawson, OBE of Founders Forum Group, will give a keynote speech announcing the news of the relaunch.
Wayne Johnson, CEO and co-founder of Encompass Corporation, said: "The relaunch of Tech Nation is a positive step for the UK's technology industry as it collectively goes after ambitious growth goals. This will be particularly encouraging for the entrepreneurs and business owners who will benefit from the support, collaboration, and spotlight that such a network brings.
"This collaboration must be fostered and promoted, and Tech Nation will act as an example, helping to drive the development of the solutions that are imperative to key industries today, such as financial services.
"London recently being highlighted as a global technology investment powerhouse underlines the UK's potential, and having a hub to access knowledge and resources is vital to maximising this and supporting businesses at the forefront of critical innovation.
"With technology development and adoption at the top of the agenda across industries, we must come together to create a marketplace that breeds innovation. Founders and business leaders have a vital role to play as the UK works to cement its position as a science and technology superpower, and they must be encouraged and supported in order to thrive."
Carolyn Dawson OBE, CEO of Founders Forum Group, commented: "Our mission is to build a world in which all tech entrepreneurs have access to the knowledge and communities they need to succeed," said Dawson.
"Tech Nation 2.0 will champion all kinds of tech founders, highlighting their needs and fighting for our incredible industry from seed stage to success story."
Read more:
Tech Nation relaunches to champion founders