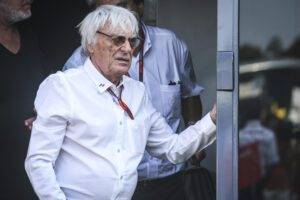 Bernie Ecclestone's £652M fine – A Lesson for Other Tax Evaders?
Taxpayers need to be honest with the Revenue as soon as their affairs are challenged and not call HMRC's bluff; otherwise, they will end up in the position that Bernie Ecclestone finds himself, say leading tax and advisory firm Blick Rothenberg.
Bernie Ecclestone, the former boss of Formula 1 Racing, pleaded guilty to tax evasion before the High Court today regarding £400m of assets which he controlled in Singapore. This is despite having – in 2015 – previously declared that he had no such overseas assets under his control.
Fiona Fernie, a Tax Disputes and Resolutions Partner with the firm, said: "By not admitting to the offence when initially challenged by HMRC in 2015, Mr Ecclesone will face significantly more punitive penalties than might have been the case."
She added: "If Mr Ecclestone had admitted to the position in 2015, he might only have faced a tax penalty of 15% of the tax due (depending on HMRC's assessment of his behaviour up to that point) and would probably have avoided a criminal record. Even if HMRC had considered Mr Ecclestone's behaviour to be both fraudulent and deliberately concealed, had he come clean in 2015, it should have been possible to reduce the penalty to just over 100% of the tax due."
Fiona said: "However, by trying to hide the position in the way which he has, Mr Ecclestone became liable for a penalty for foreign tax evasion, which is likely to be as high as 200% of the tax which was illegally avoided, together with a criminal record. The poor behaviour of Mr Ecclestone in this case helps explain why the overall liability he now faces (ca. £652m of tax, penalties and late payment interest) is so high."
She added: "This case represents a perfect example to taxpayers with 'problematic tax positions' of how they should not handle something.
"It is always better to be honest and pro-actively look to ensure that an incorrect position is corrected. Such a response to HMRC challenge helps ensure that any penalties etc. are minimised and the taxpayer's position is resolved as quickly, cheaply and cleanly as possible."
Read more:
Bernie Ecclestone's £652M fine – A Lesson for Other Tax Evaders?