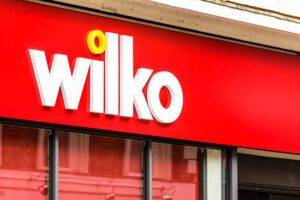 Police warn shoppers to avoid fake Wilko websites
Shoppers have lost hundreds of pounds after being conned by a website pretending to be that of troubled retailer Wilko.
South Yorkshire Police said they had received 19 reports of people losing cash to a fake site.
The High Street chain collapsed into administration in August.
PC Angela Senior said: "Unfortunately, cyber scammers are often very good at making fake shopping websites look realistic."
PC Senior said the reports had been received in August and September with each victim losing up to £200 as a result.
"It's really important that people remain vigilant to the fact that these fake websites are out there and make the necessary checks before making any purchases," she added.
A force spokesperson said: "We know how tempting discounts and clearance sales can be, however, we encourage people to stop and query whether the deal is too good to be true before they make a purchase."
The spokesperson advised online shoppers to research retailers before purchasing.
All 400 Wilko stores across the UK were due to close by the end of October.
More than 12,000 staff had been made redundant as a result.
Read more:
Police warn shoppers to avoid fake Wilko websites