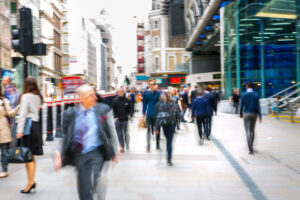 Business leaders' priorities have to change and employees should be focus, says new research
New research carried out in the US and UK has revealed that almost all office workers believe business leaders' priorities need to shift in the current economic climate.
Nearly half think leaders should focus more on employee wellbeing, notably more than the 36% who say their time should be focused more closely on business growth.
In fact, more than a third of respondents suggest the key role leaders need to play in the future should be to focus on the employee experience, including wellbeing, diversity and empowerment.
This is almost double the number who see meeting business goals and market success – the traditional role of leadership – as the future priority.
The study, Work Remastered, surveyed more than 1,000 office-based workers across the UK and the US and was carried out by culture change consultants United Culture.
The research found the traits employees want to see from their leaders are shifting from hard-edged business skills to perceived 'softer' qualities: 34% prioritised better listening skills, 31% want communications skills and 29% value empathy.
Victoria Lewis-Stephens, MD of United Culture, comments: "Today's leaders have enormous expectations placed on them. Being commercially successful and keeping their people in a job isn't enough. Changing modes of leadership, necessitated by the lockdowns, have changed people's expectations. Qualities like empathy are taking precedence over top-down leadership styles.
"Employees increasingly expect to have a seat at the table and that can mean dismantling traditional hierarchies. Leaders need to make themselves more accessible and create space for employees to actively shape the direction of the business.
"Yet, at the same time they also have to drive business success. With so much pressure on leaders to be all things to all people, it's no wonder that many are themselves looking for support, mentoring and encouragement."
Read more:
Business leaders' priorities have to change and employees should be focus, says new research