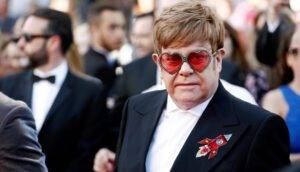 Audoo rockets to $22M in funding with investment led by Elton John
Audoo, the music technology company revolutionising public performance royalties, has secured $5m investment in its latest funding round, with investors including global music and business icons Elton John & David Furnish, taking its total raised to $22m.
Multiple Grammy-winning superstar Elton John joins MPL Ventures and ABBA's Bjorn Ulvaeus as investors, alongside Tileyard and Edinv, in their support to improve the challenge of accurate royalty payments for musicians worldwide. Artists globally currently lose out on up to $3bn in unaccounted royalties.
Founded in 2018 by Ryan Edwards, London-based Audoo actively provides a solution to the challenges faced in public performance royalty data collection and payment distribution with its Audoo Audio Mete and unique insights platform.
Audoo's devices are being rolled out across Europe, Australasia & Africa through industry-first partnerships with the likes of PRS for Music and PPL, to track and report every song played in public performance locations like cafes, bars, hair salons, restaurants, gyms and retail locations with world-leading accuracy.
This round of investment follows several key hires at Audoo, including music publishing veteran / ex-PRS for Music's Nigel Elderton as Chairman and former CEO of NASDAQ-listed Contract Research Organisation Syneos Health (SYNH), Alistair Macdonald, as a board advisor.
Elton John comments: "Working as a musician can be seen as all glitz and glamour but for the vast majority of artists, especially new and emerging acts, this isn't the case. It's often brutally unfair and this sadly extends into being paid correctly. Right now, artists are not being paid accurately for their plays because the data simply doesn't exist. People have given up on their dreams and we've lost talent and future stars because of this disparity. That's why we've invested in Audoo and their world-class technology and data, to help create a more transparent system for everyone, and ultimately to keep the music alive."
Ryan Edwards, Audoo founder and CEO, comments: "Being able to draw on the support of artists in our mission to revolutionise the royalty space has been key to Audoo's success, and we are incredibly proud to welcome even more icons to aid in the next stage of our journey. With Elton & David's strategic investment, we will be able to continue to champion & deliver a fairer, and more transparent music industry for creatives to benefit for generations to come. We look forward to welcoming more international partners, licensees and creators to join us on this industry-changing journey."
Read more:
Audoo rockets to $22M in funding with investment led by Elton John