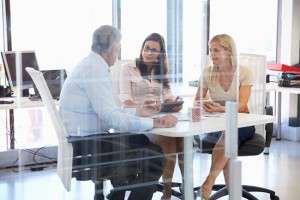 Small Business Saturday launches Mentoring and Support Campaign
A major programme of online mentoring and training is being offered by Small Business Saturday to help firms tackle ongoing economic challenges, as the campaign marks its second decade in the UK.
Small business owners across the country are being encouraged to sign up for a programme of free virtual workshops and one-to-one mentoring taking place this autumn. The activity is a core part of the campaign's nationwide roadshow — 'The Tour' — which forms part of the official celebrations and countdown to Small Business Saturday on 2 December and is supported by BT Skills for Tomorrow.
Small businesses from anywhere in the country can sign up for over 20 workshops by leading experts on a range of useful topics, from boosting sales and becoming more sustainable, to improving confidence and resilience, including:
Sustainability for Small Businesses

Unlocking Grants and Investments

Business Planning

Diversity, Equity, and Inclusion guidance
And to make this learning even more fun and motivating for small businesses, those attending at least ten workshops will be rewarded with a Christmas gift, a JustBe Botanicals bath set. Free one-to-one online coaching sessions with experienced business mentors will also be available. 
'The Tour' will also be travelling to 23 locations across the country to profile small businesses from 30 October. It will make use of electric vehicles to limit emissions and represent the strides small businesses are making in the race to net zero. 
Entrepreneurs will also have the opportunity to tell their stories and network on Small Business Saturday's social media channels. And there will also be a weekly Small Business Happy Hour, featuring giveaways from local businesses.
"Small Business Saturday has supported the UK's entrepreneurs for over a decade," said Michelle Ovens CBE, director of Small Business Saturday UK. "This year's programme will really help small businesses as they tackle huge challenges due to the cost-of-living crisis, and encourage a more optimistic look to the future."
Small Business Saturday is a grassroots, non-commercial campaign, which celebrates small business success and encourages consumers to 'shop local' and to support businesses in their communities. The campaign, now in its 11th year, will take place on 2 December 2023, with backing from principal supporter American Express.
"Small Business Saturday is a fantastic initiative that empowers entrepreneurs to tackle the biggest challenges they are facing today. This year small businesses can access specialist mentoring and support, giving them tailored guidance on issues ranging from effective marketing to cyber security," said Chris Sims, BT's Managing Director for Small and Medium Business.
"As the tour enters its second decade, we are proud to be partnering with Small Business Saturday on this initiative again through our Skills for Tomorrow program, which has helped over one million entrepreneurs grow their small businesses with free digital skills training."
Read more:
Small Business Saturday launches Mentoring and Support Campaign