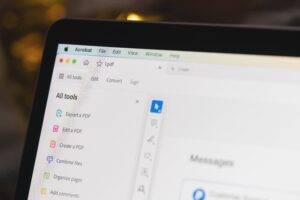 How PDFSmart Has Helped Companies Manage Their Digital Documents Better
PDFSmart.com has become an important tool for companies in the management of their digital documents.
The platform offers a variety of features to professionals that enables them to convert the format of a document easily and to modify PDF files directly online to save time. Here are some of the reasons why PDF Smart has become a collaborative tool that many companies have adopted around the world.
Creating and Editing Documents With PDFSmart.com
Documents are part of the core of companies. Without them, it would be impossible for businesses to function. They come in various formats starting with Word for letters, memos and any other document that mostly features texts, and moving on to Excel for spreadsheets as well as to PowerPoint for presentations. These are only a few formats that are commonly used to create digital documents today. For an individual, the choice of format rarely matters, but in a company, solutions have to be found for everyone to be able to create, edit and share documents easily.
This is when PDF Smart comes into play. When employees and managers need to view or revisit a document that has already been transferred into a PDF file, they can go on the platform to do a reconversion into its original format to work on it. Once that is done, they can resave the new document in the PDF format so that it can be transferred easily to others inside or outside the company. Thanks to its editing tools that enable users to add or delete text, graphics, and images, it helps companies produce professional-looking documents quickly and easily.
Protecting PDF Files With PDF Smart
The management of digital documents inside a company requires their protection as well. Today, many cybercriminals try to steal information from businesses to sell it to the biggest buyers. To send out unprotected documents is to make their life easy. But even the files that are resting in servers should also be secured, since cybercriminals can also come in to steal them. With PDF Smart, it is possible to encrypt the PDF file and to add a password to keep it safe. This way, only people who are granted access can open them by using the password that they will have received. Furthermore, it is also possible to place a watermark on the file when using the services of the platform.
A Professional Service at a Reasonable Price
PDFSmart.com is an affordable document management solution accessible to users worldwide. It is a pay-as-you-go platform with three subscription options designed to meet the needs of every user. A limited trial version is available for just £1 and gives users access to PDF Smart main features for one week. The unlimited trial option is also available for £1.99, allowing users to enjoy all PDF Smart features for a week. After these trials, companies can continue to use the service for a monthly fee of £29.90. The most cost-effective option is the unlimited annual subscription that costs £79.
Read more:
How PDFSmart Has Helped Companies Manage Their Digital Documents Better