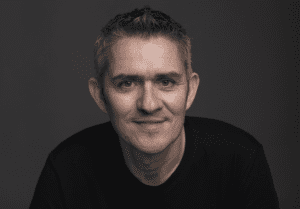 Secrets of Success: Antony Vallee, Co-Founder and CEO – Teamed
Employing staff in other countries is incredibly challenging, enter Teamed …
Antony Vallee founded Teamed to simplify the process of building teams – no matter where they are based in the world. Through their own legal entities and global infrastructure, they manage all HR, Compliance, Payroll, and Tax matters for remote talent anywhere in the world. Today their fully distributed team is helping businesses hire top talent across 75+ countries, empowering companies and employees to embrace the benefits and opportunities that come with global employment.
Combining automation and human expertise, they aim to provide both employees and employers with the best experience. No mean feat! Antony takes some time to share his story with Business Matters …
What type of businesses do you work with?

Businesses that put the employee at the forefront of their hiring processes choose to work with Teamed.
Imagine this: you are being relocated from the United States to Spain. You would have plenty of questions about changes in holiday allowances, sick pay, and tax. Your new contract could also mean there are alterations in your salary, notice period, and benefits — and not having someone to talk through what these changes mean for you could be incredibly frustrating and cause a damaging relationship with your employer.
At Teamed, we ensure both employees and employers are aligned, have all the information they need, and most importantly have a point of contact they can go to with any queries they may have. We onboard all new employees virtually over a conference call and will provide ongoing support throughout their employment.
By combining this service-led approach with best-of-breed technology to automate processes,  we are able to provide the best experiences for employees and employers across the globe.
What is your USP?
Teamed is democratising global employment opportunities by making it easier than ever to hire, pay and fully support a global workforce. We're building a market-leading experience for employers and employees by combining our unique technology with human expertise.
100% compliant. Hire talent anywhere in the world with full compliance guaranteed.
Speed: Hire and onboard talent within hours, not weeks.
100% customer retention. We're a service-led solution you can count on.
What are your company values? Have you ever had them challenged and if so how have you dealt with it?
We've stayed true to our values since Teamed was founded in 2020. We have a remote, globally distributed team that works together to achieve our joint mission to enable anyone, anywhere, to access exciting career opportunities, addressing the growing demand for remote working.
Break down barriers: We act to make opportunities equally accessible, so that those with skills and ambition are not held back. Merit should be rewarded equally across boundaries.
Do what's right: No shortcuts. No short wins. Just a solid commitment to do right by each other, and by each and every customer we serve. Because the best reputations are those that precede you.
Here today, here tomorrow: Being an owner-managed business means we're in it for the long term. We know our success depends on being accountable, responsible and performance-obsessed.
Show backbone: We choose the courageous route to success. Sometimes that means saying no and stepping away, while staying true to our pursuit of socially responsible success. When it's right to, we step up.
Good can always be better: Creativity is in our genes. So is the quest for constant innovation and improvement. Every day is another chance for us to be the best at what we do.
How do you ensure that you recruit a team that reflects your company values?
We hire global teams that are empowered to work when, where, and how they want. We currently employ people across 8 countries and we plan to expand our global footprint as we continue to increase our headcount in 2023.
Our values are clearly communicated to all employees and candidates and equity, diversity, and inclusion is embedded into our recruitment process.
I firmly believe that building a team that reflects the values of the company is the foundation for success, as it ensures that everyone is working towards a common goal and operating with a shared set of principles.
Are you happy to offer a hybrid working model of home/office post-covid?
One of my top priorities is empowering our employees to work in the way that best enables them to achieve optimal outcomes. I believe that when people are given the freedom and support to do their best work, amazing things can happen.
Teamed has a remote-first environment. In today's world, more and more people are looking for flexible work arrangements that allow them to balance their professional and personal lives. By embracing a remote-first approach, we are able to attract top talent from all over the world and create a more diverse and inclusive workforce. It also allows our team members to work from wherever they feel most comfortable and productive, which can help them achieve better work-life balance and overall well-being.
Of course, we also recognise that remote work isn't for everyone, and we have co-working resources  in place to ensure that everyone has the support and environment they need to be successful, no matter where they are located. But overall, I believe that a remote-first environment is essential for building a strong, innovative, and resilient team that can adapt to change and succeed in today's fast-paced business world.
Do you have any tips for managing suppliers and customers effectively?

A service-led approach that is complemented by technology is at the core of everything we do. By putting the needs of our end users at the centre, we are able to create a more personalised and seamless experience that meets their unique needs and preferences.
This approach not only helps us to differentiate ourselves from our competitors, but it also leads to increased customer satisfaction and loyalty. Additionally, when we combine this service-led approach with the right technology, we are able to create even greater efficiencies and value for our customers. For example, by using automation and data analytics, we can better understand our customers' needs and tailor our services to meet those needs in real time.
Overall, I believe that a service-led approach that is complemented by technology is essential for building strong, long-term relationships with our end users and driving the success of our company.

If you could ask one thing of the government to change for businesses what would it be?
As we transition from remote working to work-from-anywhere, we would like governments around the world to embrace the new world of working by easing the regulations around working visas and tax rules.
It is positive to see some countries with a lack of work opportunities facilitating regulations around remote working. This can bring an enormous amount of value so all their regions remain populated with employed people paying their taxes and spending locally.
What is your attitude towards your competitors?
While some of our competitors have prioritised rapid growth over everything else, we at Teamed know that this approach can come at the cost of customer satisfaction. That's why we currently boast 100% customer retention and, as we scale, we remain laser-focused on keeping the needs and preferences of our customers front and centre.
Dealing with global payroll can be complex and it is essential that any concerns or questions are promptly and effectively addressed. Paying multiple employees in multiple currencies with different exchange rates, personalised bonuses, annual leave, and commission structures can be challenging— and are not always easily modified with the self-service model some competitors offer. By providing a service-led approach that is complemented by technology, Teamed puts the customer at the centre, so employees and employers receive the highest quality support and guidance.
By doing so, we are able to create a better, more personalised experience for our employees and employers and build strong, long-term relationships. This customer-centric approach sets us apart in the market and positions us for sustainable, long-term success.
Any thoughts on the future of your company and your dreams?
We're changing the world of work. We believe that everyone should have access to equal career opportunities, no matter where they live. That's why Teamed's mission is to enable anyone, anywhere, to access the best career opportunities, addressing the growing demand for remote working.
Our recent £2.5M seed round investment will empower Teamed to accelerate the development of global operations, advance its unique technology, and fund a recruitment drive for senior roles. In addition, it will allow Teamed to continue to deliver a market-leading customer experience and keep the company on track to achieve a predicted five-fold growth in 2023.
We look forward to pushing ahead with our plans to accelerate our growth and begin executing our ambitious product roadmap to build a new, more democratic, world of work.
Read more:
Secrets of Success: Antony Vallee, Co-Founder and CEO – Teamed