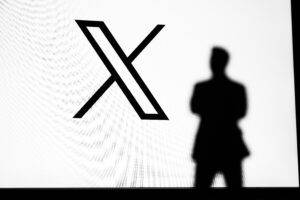 Elon Musk Concedes X's Uncertain Future as Glitch Erases Pre-2014 Photos and Links
Elon Musk, the billionaire entrepreneur and CEO of renowned brands such as Tesla and SpaceX, recently acknowledged the potential downfall of X, the rebranded version of Twitter.
This confession coincides with a glitch that led to the disappearance of pictures and links published before December 2014.
In a recent post on X, Musk expressed his doubts about the future of the social media platform. He mentioned that the platform may not survive, acknowledging the predictions of many. Despite this, he assured that efforts would be made to sustain at least one successful social media platform.
"There are no great 'social networks' right now," Musk stated on X. "We may fail, as so many have predicted, but we will try our best to make there be at least one."
Since acquiring Twitter for $44 billion and rebranding it as X, Musk has introduced several radical changes to the platform. These include mass layoffs, reducing Twitter's workforce by more than three-quarters, and announcing the removal of the 'block user' feature.
However, these alterations have been accompanied by several technical issues. The platform has experienced several blackouts and glitches, with the recent one affecting tweets containing pictures and links dated before December 2014.
The glitch, which surfaced recently, seemed to affect old posts that included attached images or hyperlinks shortened using Twitter's built-in web link shortener. This led to the temporary disappearance of several images, including the famous Ellen DeGeneres' selfie from the 2014 Oscars, which was once the most retweeted tweet.
Though this image has been reinstated, most old tweets before December 2014 continue to display broken short links instead of the actual media or hyperlinks. The reason behind this malfunction remains unclear, with speculation ranging from technical issues to deliberate cost-cutting strategies to reduce server space.
The glitch has resulted in considerable backlash from users, who have accused Musk of causing further 'vandalism' to the platform. Users, especially those who have been on the platform for a long time, are concerned about the erasure of important historical content.
Fans of the South Korean boy band BTS expressed their dismay as they feared that images of the group had been lost. Similarly, reporters have also noted that images posted by Musk between 2012 and 2013 are not loading correctly.
In response to these issues, X has clarified that these images are still saved on their servers. The issue seems to lie with the broken t.co links. However, this has not alleviated users' concerns, as the images are still effectively removed from the public internet.
Musk has not yet addressed this issue, further intensifying the speculation and concern among users.
The uncertainty about X's future and the recent glitch have raised serious questions about the platform's viability and management. While the technical issues may be temporary, the lack of communication from Musk and his team has only contributed to the growing apprehension among users.
The platform's future seems to hang in the balance, with its success or failure likely to have significant implications for the broader social media landscape. Whether Musk's ambitious plans for X will come to fruition remains to be seen.
Read more:
Elon Musk Concedes X's Uncertain Future as Glitch Erases Pre-2014 Photos and Links