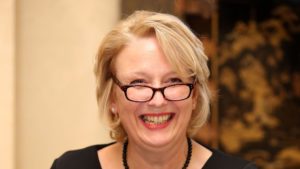 £1 billion growth fund to help scale UK FinTechs prior to IPO launched
UK FinTech Growth Partners LLP has unveiled the FinTech Growth Fund, backed by Barclays, NatWest, Mastercard, London Stock Exchange Group and Peel Hunt.
It promises to invest in UK FinTechs, predominantly between Series B and pre-IPO, to enable them to scale into world-class global organisations.
The idea for the fund grew out of the landmark Kalifa Review which outlined a five-point plan to help the UK retain its status as a global leader in financial services through securing the success of UK FinTech.
It identified an annual funding gap for growth stage FinTech estimated at £2bn and recommended a £1bn growth fund which would sufficiently fill this gap in order to sustain our world leading ecosystem.
Currently these FinTechs struggle to find domestic capital to help them scale, resulting in a loss of IP and a growing divergence between the UK and the US at post-seed funding levels.
The first deployment of capital into businesses is scheduled for Q4 2023 with a strong pipeline of opportunities already identified. The fund will look to undertake, on average, four to eight investments per year, with investments between £10 million and £100m.
The fund will make minority investments and all investments will be for equity and equity-linked securities.
Alongside the investment capital, the FinTech Growth Fund will provide strategic support to its portfolio companies to help them achieve their corporate ambitions, giving them access to an ecosystem of deep, relevant experience across FinTech, venture capital, and the wider financial services ecosystem.
The UK FinTech Growth Partners executive team includes Angel Issa, former global head of corporate development & strategic investments at Nomura, having previously held similar roles at BNP Paribas and Morgan Stanley; Joe Parkin, former managing director – head of banks, digital channels and UK inorganic at BlackRock; Kaushalya Somasundaram, former executive director and UK head of payments, partnerships & industry relations at Square, and former managing director and global head of FinTech partnerships & strategic innovation investments director at HSBC; and Phil Vidler, CEO of FinTech Alliance, formerly group strategy director at Pollinate and head of global markets for HM Treasury.
Its non-executive advisory board will be chaired by former Chancellor of the Exchequer Lord Philip Hammond, and will also feature notable UK financial services and FinTech figures, including Clare Bousfield, Sir Charles Bowman, Dame Jayne-Anne Gadhia (pictured), Lord Gerry Grimstone, Alastair Lukies CBE, Dame Helena Morrissey, Romi Savova and Philip Smith.
"The UK has always been at the forefront of innovation in FinTech but there is a very clear and well evidenced growth funding gap," said Phil Vidler, managing partner.
"The FinTech Growth Fund will address the lack of available growth capital by providing a first of its kind domestic, growth-stage, FinTech focused venture capital fund backed by strategic investors.
"Our aim is to not only provide the capital needed for founders to scale their businesses, but to also engage with stakeholders across the nation to support the wider ecosystem. In doing so, we believe we can ensure the UK remains a global leader in FinTech."
Sir Ron Kalifa, author of the Kalifa Review, added: "I am delighted to welcome the launch of the UK FinTech Growth Fund as a private sector initiative, backed by institutional capital, responding to one of the key recommendations of the Review.
"The fund represents another key building block in the support ecosystem for growth stage UK FinTech businesses. This is an important step forward towards ensuring the UK retains its leadership role in FinTech."
Outside its core remit, UK FinTech Growth Partners will commit to providing wider holistic support for the UK FinTech ecosystem. This extensive commitment will be realised through the 'Beyond Investing' programme which will consist of initiatives focused on national connectivity, support for early-stage founders, and talent, diversity, equity and inclusion.
Read more:
£1 billion growth fund to help scale UK FinTechs prior to IPO launched