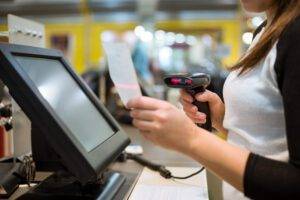 POS Integration: How to Connect Offline and Online Sales
Innovative ways to streamline their operations while enhancing the customer experience are how you stay competitive in a business today.
One such innovation that has gained substantial traction is the integration of Point of Sale (POS) systems with E-commerce platforms.
Customers want a smooth transaction every time they engage with your brand both online and offline that results in a positive experience for them and your sales!
This convergence of offline and online sales processes is known as E-commerce POS integration, and it has revolutionised the way businesses operate and engage with their customers.
Trends and Statistics
The COVID-19 pandemic accelerated the adoption of E-commerce, with global e-commerce sales reaching $4.28 trillion in 2020, a 27.6% increase from 2019.
This trend is likely to continue, pushing businesses to integrate their EPOS Systems for a seamless shopping experience.
What is E-commerce POS Integration?
E-commerce POS integration is the process of connecting your physical Sale system with its online E-commerce platform, simple as that.
This integration empowers businesses to synchronise inventory, sales data, customer profiles, and other crucial information seamlessly between their brick-and-mortar stores and online channels.
The goal is to create a unified shopping experience for customers, regardless of whether they choose to shop in-store or online.
Read more:
POS Integration: How to Connect Offline and Online Sales