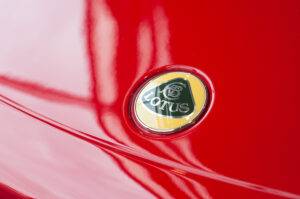 Lotus accelerates with record 2,200 sports cars produced in first half of 2023
The British carmaker Lotus produced a record number of sports cars in the first half of 2023, as it gears up for a huge push behind sales of a new electric SUV under its Chinese owners' expansion plans.
Lotus, which marked its 75th anniversary this year, produced 2,200 vehicles in the first six months of the year at its factory in a former second world war bomber factory at Hethel in Norfolk.
The bulk of the vehicles built were the Emira sports car, the first new Lotus product since the Chinese automotive group Geely bought a 51% stake in 2017.
The production record will not last long, as Lotus has started to deliver the first of its Eletre sports utility vehicles from a new factory in Wuhan, China, as part of a Geely plan to increase annual production to 150,000 by 2028.
Geely has invested more than £3bn in Lotus, ahead of a planned listing of its electric car business on New York's Nasdaq stock exchange. It will float through a merger with a special purpose acquisition company (Spac) backed by LVMH, the luxury goods company controlled by the billionaire Bernard Arnault.
"We're seeing the first green shoots of the investment coming through," said Mike Johnstone, who was appointed as Lotus's chief commercial officer in January. "It shows that the machine is cranking up now."
Lotus said its order book had grown to approximately 17,000 vehicles worldwide for the £90,000 Eletre and the £81,000 Emira, Lotus's final petrol car. It is also producing a limited number of its all-electric Evija hypercar, which will be sold to the super-rich for £1.7m apiece.
The company is planning to reveal a new saloon car this year and a smaller SUV next year before another electric sports car, to be built at Hethel, in 2025. The expansion will require more factory space beyond the Wuhan plant, and Lotus is considering building another factory in the US.
Johnstone said the US Inflation Reduction Act "could act as a way to encourage us to do manufacturing there", but also acknowledged that the potential for tariffs on US imports could be a factor.
The UK is not being considered for another factory, but it will remain the base for Lotus sports cars.
"For us the UK is incredibly important," Johnstone said. Making cars in the UK is "part of our DNA", he added.
Lotus has long been known for producing a small number of handbuilt race cars and sports cars. Its founder, Colin Chapman, famously focused on removing any excess weight to make the cars faster and more nimble than rivals with bigger engines.
The SUV push will do the opposite, but the company said the Eletre would retain Lotus's handling characteristics because engineers had focused on the weight distribution throughout the car.
Building an SUV has become a well-worn path for sports and luxury carmakers looking to increase sales and cater to growing markets for very expensive vehicles, particularly in Asia. Porsche, Bentley, Lamborghini, Aston Martin and even Ferrari have all released SUVs.
Johnstone said the SUV buyers were about a decade younger than a typical Lotus customer, and there were far more women.
Read more:
Lotus accelerates with record 2,200 sports cars produced in first half of 2023