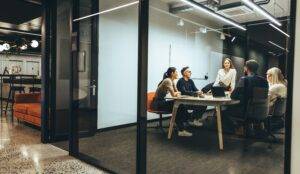 Government launches £40 million fund to unlock 5G benefits across the UK
The government has launched a £40 million fund to local and regional authorities to increase 5G innovation and digital connectivity for residents and businesses, set to boost productivity by £159 billion by 2035.
This fund supports the Prime Minister's goal of expanding the British economy through digital infrastructure such as innovative healthcare, smart transportation, and new farming practices, aimed at authorities in the manufacturing, transport, agriculture and public services sectors.
The funding will allow towns, cities and rural areas across the UK to take full advantage of the benefits, advancing wireless connectivity while offering a faster delivery of public services and breaking down barriers which hinder the rollout of emerging technologies.
Applications which are now open will close on the 10th September 2023 and the winners, who will be announced later in the year, will be a part of the newly created 5G Innovation Regions supported by the UK Telecoms Innovation Network (UKTIN) which will also launch a nationwide campaign
Elizabeth Anderson, Interim CEO at Digital Poverty Alliance commented:"It is fantastic to see the government taking action towards providing improved connectivity for all as our world becomes increasingly digital. Those without access miss out on a number of opportunities, from education level to employment and all the way through to retirement age. Services such as online portals to access homework or school resources, job applications and online banking all require digital connectivity, highlighting just a few of the many services that are now accessible online. "
"Currently, 11 million people are experiencing digital poverty in the UK, excluding them from everyday resources or services that many of us take for granted. While it is positive to see the government prioritising digital connectivity, more must be done and businesses, charities and public bodies should come together to tackle affordability and basic digital skills, to ensure online connectivity and digital access is not just a privilege, but a basic necessity made available to all."
The Minister for Data and Digital Infrastructure, Sir John Whittingdale, said: "Greater adoption of 5G-powered technologies will help deliver more efficient public services, new opportunities for residents and businesses, and a boost for economic growth –  and this new fund will give local areas from across the country the opportunity to be at the forefront of Britain's world-leading 5G revolution.
Improving connectivity through a world-class digital infrastructure is one of the core components of the government's plans to level up every community in the UK and I encourage local areas to apply and to be ambitious in their vision for reaping the rewards of 5G."
Read more:
Government launches £40 million fund to unlock 5G benefits across the UK