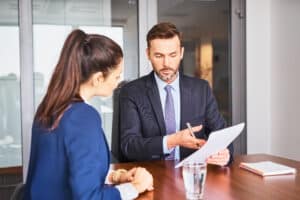 Job applications suffer sharp decline in skill short industries as talent crisis worsens
Despite a fall in overall jobs in the UK, skills short sectors are still battling for talent. That's according to the latest data from the world's largest network of job boards, Broadbean Technology.
The firm's data shows a 2% decline in vacancies in June when compared to May's figures, indicative of a broader slowdown in hiring. While a fall in jobs will result in fewer applications, the 30% decline in the number of people applying for jobs does point to a growing skills shortage.
This is further evidenced by the sector job and application figures. According to Broadbean's data, Engineering accounted for the lion's share of the jobs, with 11% of all vacancies falling in this remit. IT claimed second spot (10%) while Education and Training accounted for the third highest number of vacancies (7% of the total).
The demand for resources in Engineering represents a 3% increase in jobs month-on-month. Applications, meanwhile, fell 32%. While IT saw a month-on-month decline in new jobs (-4%), the number of active candidates saw a sharper decline (-25%).
As Alex Fourlis, Managing Director at Broadbean Technology explained, skills shortages are still plaguing many firms despite the overall slowdown in hiring:
"Although the market is slowing down, the skills crisis is far from over. The UK simply doesn't have enough of the highly trained and highly skilled professionals it needs to fill the demand. It's imperative that employers stay focused on the skills agenda and continue to invest in talent attraction and development if they are to grow their competitive standing. The lack of candidates isn't going to be solved overnight and is already a big issue for firms. Those that can get in front of the right people quickly, and via the right channels, will be the ones in a prime position to win the war for talent."
Read more:
Job applications suffer sharp decline in skill short industries as talent crisis worsens