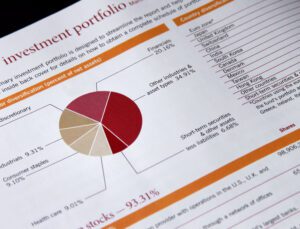 More funds of funds would bolster the European venture and startup ecosystem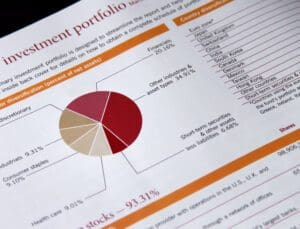 As European startup funding experiences a pullback by investors, it's more important than ever for VCs to collaborate and support emerging managers. Funds of Funds are a great way of doing that.
As we settle into the second half of 2023, a clearer picture is emerging of how European startup funding is shaping up against previous years. Denis Shafranik, Co-founder, and Managing Partner of Concentric, the pan-European VC explains predictions that total investment will reach around $51b by year-end mark a substantial drop from the highs of 2021 ($106b) and 2022 ($83b), as many investors take a breather. And while, in a sense, it's back to normality after a very frothy period, it will still feel painful for those startups that are seeing their funding cut.
The current reset also brings home the imbalance between here and the US in terms of institutional support for VC, which can help to give extra resilience through downturns. Persuading European insurance companies and pension funds to deploy meaningfully into VC is a long-standing challenge, with no easy solution. If we are to develop the same depth of support on this side of the Atlantic, we need to be smarter in how we operate.
From VCs to LPs
One important way that European VCs can support the homegrown ecosystem is through funds of funds, effectively becoming LPs for up-and-coming managers, and in turn supporting the early-stage venture ecosystem. Emerging VCs are vital for bringing new expertise, ideas, and networks into the sector, as well as creating a healthy pipeline of scale ups. Setting up a new fund isn't easy, particularly in the current market, and support from larger, established firms can make a big impact in giving young funds credibility and encouraging further LPs over the line.
Here at Concentric, we have been running a fund of funds strategy for several years, with great success. Not only does it give us a way of supporting the ecosystem, but it also brings numerous benefits for us as a business, not to mention strong returns.
A synergetic partnership
VC is all about building networks and we've found our fund of funds a hugely effective way of making friends with synergetic firms. Up and coming managers are hungry, entrepreneurial, and founder-focused, usually with a very healthy deal flow from time spent hustling and mixing with other entrepreneurs, often in cutting-edge sectors and technologies. They also usually deliver higher return multiples, due to being smaller, more agile, and often hungrier. Having them on side benefits our own deal flow, supplying us with a healthy book of contacts and/or introductions to increase our involvement, when the time is right.
It also facilitates knowledge sharing, to encourage innovation and raise standards across the sector. As an LP, you gain insights into a wider breadth of startup and technology trends, plus different ways of managing and reporting on portfolios. It can also give you a foot in the door to new geographies and sectors where you may not currently have exposure, raising your profile and networks in those areas. Plus, it provides added value for LPs, who gain access to a more diversified fund. We have found ours very receptive to being involved.
Our initial fund of funds formed part of Concentric 01, our first fund, but as it was so successful, last year we created a standalone fund of funds alongside Concentric 02. This has also helped us to streamline the charging structure, avoiding a situation where LPs have two sets of management fees to pay.
An untapped area for growth
Given all the benefits, it is surprising that more VCs don't have their own fund of funds strategy; it is still unusual across the sector. The European ecosystem faces significant headwinds, yet there are still plenty of talented founders, exciting business ideas, and deals to be done. It is time for the best managers to rise to the top. Funds of funds are an untapped area of growth, which will not only benefit VCs, but also nurture the startups that will power the economy back to growth, ensuring Europe continues to challenge the US, and the world, for building great businesses.
Read more:
More funds of funds would bolster the European venture and startup ecosystem