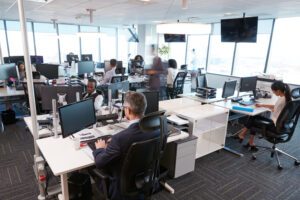 Half of UK company directors struck off linked to alleged Covid loan fraud
More than half of all company directors struck off in Britain in the past 15 months were involved in alleged fraud or abuse of Covid-19 financial support schemes, official figures have revealed.
There were 1,200 directors disqualified between 1 April last year and 30 June this year, with 611 of the cases involving abuse of Covid-19 schemes, mainly in relation to taxpayer-backed bounce-back loans. About £1.1bn of loans have already been flagged as suspected fraud or error.
The figures are revealed after widespread concerns about fraud and abuse of the scheme. One roofer applied for a £13,000 loan and spent it on gambling in three weeks, while another director applied for a loan and used it to buy class A drugs.
The then chancellor Rishi Sunak launched the £46.6bn scheme in May 2020 in one of the biggest financial interventions during the pandemic, but faces scrutiny over the lax checks. Small and medium-sized businesses were allowed to borrow between £2,000 and £50,000 at a low interest rate from accredited lenders, with the government as the guarantor.
Mark Rostron, a partner at the legal firm Darwin Gray, who advises insolvency practitioners, said applicants were able to obtain loans by applying online and "ticking the right boxes" with minimal checks. He said: "A lot of people thought: 'Fantastic – I get £50,000 and I don't have to sign a personal guarantee.'He added: "The vast majority of directors were responsible, but there were varying levels of abuse, from people who misused funds to organised crime."
Rostron said directors in some cases he had been involved in used the loans for personal use, with purchases including a Volkswagen campervan and a barge in London.
Theodore Agnew resigned last year as counterfraud minister, criticising the government's "desperately inadequate" efforts to prevent fraud and abuse. He said "schoolboy errors" had been made in allowing companies to receive bounce-back loans
About a quarter of all UK businesses received a bounce-back loan. Most of the 1.5m loans were to micro-businesses with a turnover of less than £632,000.
Jeremy Asher, a consultant regulatory solicitor at the law firm Setfords, said: "There was a lot of fraud because the due diligence was poor and the government did not seek any guarantees against these loans." He said in some cases he considered the banks might have been overzealous in flagging potential fraud, and some directors had lost businesses as a result and were left with their "reputations in tatters".
In one fraud involving the bounce- back loans scheme, 11 companies claimed £500,000, with the funds being transferred to entities in Hong Kong.
The companies were registered at various offices in London, Berkshire, Lancashire and Shropshire, with the Insolvency Service unable to identify any trading premises for the businesses, or establish if they had ever traded.
In another case, the Insolvency Service found the owner of a car breakdown recovery service in Newport, south Wales, had spent a £50,000 loan on a new tow truck and class A drugs. He later sold the vehicle to fund his drug habit.
It was initially estimated that losses from fraud and error in the scheme would be almost £5bn, but this was reduced to an estimate of £1.1bn in the 2021-22 annual accounts from the former Department for Business, Energy and Industrial Strategy.
The figures published by the Insolvency Service show it has disqualified 752 directors between May 2020 and 30 June this year for abuse of Covid-19 financial support schemes.
Most of the misconduct identified relates to the bounce-back loan scheme, but a small number of investigations have included misconduct related to local authority grant schemes, job retention schemes and other emergency loan schemes. The Insolvency Service has to date prosecuted nine directors for offences related to bounce back loan abuse.
More than £100m in additional funding was given to the Insolvency Service as part of the 2021 spending review for strategic investment and investigation initiatives. The enforcement statistics only cover Britain, with separate legislation applying in Northern Ireland.
An Insolvency Service spokesperson said: "Tackling Covid loan abuse forms a large part of our enforcement work, and to date we have already disqualified 752 directors, driving recovery of funds. Criminal prosecutions, where there is a higher bar and cases take longer to prepare, are also being brought forward.
"Abuse of Covid loan support schemes affects us all. Company directors who abused schemes that made taxpayer funds available to help genuine businesses during the pandemic have shortchanged the public purse and reduced the funds available to properly support vital public services."
Read more:
Half of UK company directors struck off linked to alleged Covid loan fraud