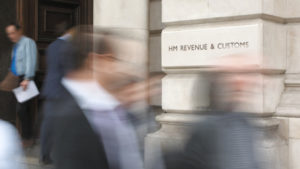 Foolish not to review IR35' ahead of General Election, says MP
IR35 is 'Frankenstein's monster' and 'must be slayed', writes senior Tory MP in latest attack on off-payroll rules
A senior MP is the latest Conservative politician to call for widescale changes to the IR35 legislation, which was described as a 'Frankenstein's monster', impacting dynamism, entrepreneurship, jobs and growth.
In an article headlined 'IR35 hits Conservative voters the hardest. Doing away with it would be an act of political expediency', Robert Buckland MP urged the government to "reshape and rethink regulation surrounding the engagement of contractors".
The MP for South Swindon, former Lord Chancellor and former Secretary of State for Wales wrote: "With the next General Election fast approaching, another look at the off-payroll working rules would be an act of political expediency. The onerous regulations hit a natural constituency of the Conservative Party's hardest, and its support will be crucial for Conservative prospects come next Autumn.
"As the Labour Party increasingly positions itself as the party of business, it would be foolish not to review IR35 as part of the party renewing its appeal to natural supporters.
Buckland also wrote: "While nobly intended to tackle tax avoidance by contractors who work as employees, the legislation's burdensome and complex nature mean it has become something of a Frankenstein's monster. The deleterious impact it has had on dynamism, entrepreneurship, jobs, and growth means that there is no better time to slay it once and for all".
Also writing for Conservative Home on the same daywas Sir John Redwood, who recommended that the government "lift IR35 from the self-employed".
In response to both Buckland's and Redwood's comments, Seb Maley, CEO of Qdos, said: "Freelancers and contractors have been all but abandoned by this government, which has hit them with IR35 reform and tax hike after tax hike. The Conservative Party has shot itself in the foot when it comes to IR35. And with a general election on the horizon, many self-employed workers who would have once voted Conservative now feel politically homeless.
"Any party that looks to solve the fundamental flaws plaguing the IR35 legislation will score political points with contractors. Whether it's addressing zero rights employment or policing non-compliant blanket IR35 determinations, there's no shortage of issues to focus on.
"With more than 4m self-employed workers in the UK, many of whom are directly impacted by IR35, this vitally important sector of the labour market could well decide the next general election. But time is running out to win their support".
Read more:
Foolish not to review IR35' ahead of General Election, says MP