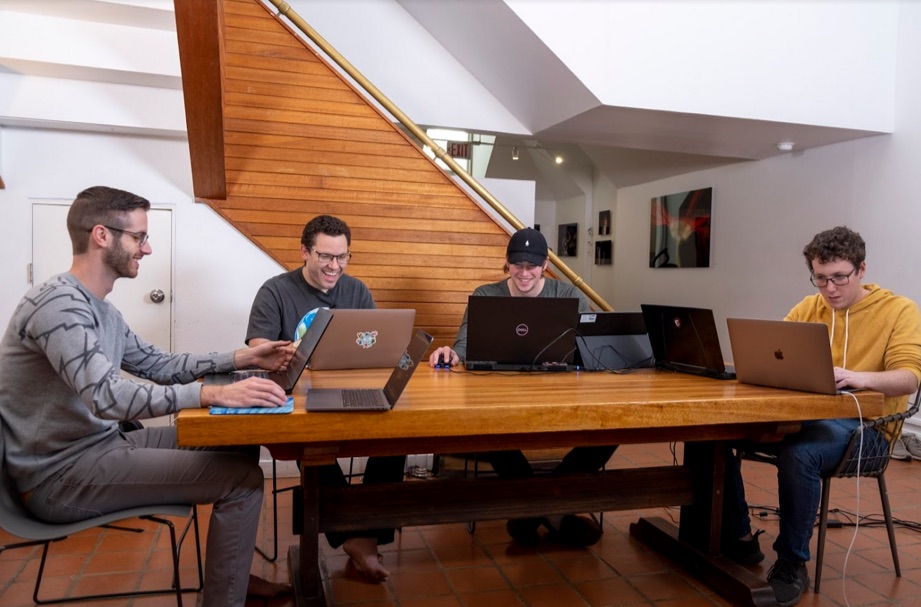 Top Penny Stocks List and Weekly Update
There's more to trading than just making a top penny stocks list and learning a few patterns.
In trading, there are two moving targets…
You.
The stock.
What do I mean?
For lasting success, you have to work on yourself … delve deep into your own trading psychology.
Failure to work on YOU will lead to a lackluster trading career. At best.
To hit the second moving target you have to understand market psychology.
What creates a buying frenzy? How do greed and fear affect price action?
One of the best ways to learn is to watch a successful trader. It's even more powerful if you watch live while they give commentary.
That's why I want to invite you to my Trading Mastery all-day live trading session this Thursday, April 14.
Imagine how much you can learn — how fast you can learn — by watching over my shoulder.
PLUS: I have some very special guests joining me.
Click here to join us for Trading Mastery on Thursday, April 14 at 9 a.m. Eastern
This week's watchlist includes stocks where understanding market psychology is crucial.
Go deeper than the ticker. Read the analysis. Check out the company tweets and press releases.
Most importantly, try to figure out what other traders are thinking.
Trading is a battlefield, and it pays to know your enemy. 
These are the top penny stocks I'm watching this week…
Himalaya Technologies p/k/a Homeland Resources (OTCPK: HMLA … read my analysis here)
Kona Gold Beverage Inc. (OTCPK: KGKG … read my analysis here)
Sunshine Biopharma Inc. (NASDAQ: SBFM … read my analysis here)
Top Penny Stocks List: April 11, 2022
Last week I traded small, partly due to my personal schedule. But also because the overall markets just weren't that exciting. It's OK to take it one trade at a time and trade safely. Use the slower market to study. The more meticulous you are ahead of time, the better.
These are the OTCs I'm watching this week…
And here are the listed stocks I'm watching…
3 Penny Stocks to Watch This Week
On this week's penny stocks list — two OTCs and a sketchy listed biotech. Remember, your job is to get inside the head of other traders. Who's buying? Who's selling? And why?
Let's do this…
Top Penny Stocks List #1: Himalaya Technologies — previously known as Homeland Resources Ltd. (OTCPK: HMLA)
Himalaya Technologies is a mergers and acquisition (M&A) company. It currently owns interest in a cannabis company, a biotech, and an agriculture software platform.
Key points about HMLA…
HMLA had a nice spike Friday. Just remember that sub-penny stocks trade differently. (Yes, technically it got over a penny. It's still a sub-penny play. Let's see how far it can go.)
I'm watching HMLA for potential dip buys into any big panic. I'd love to see it run for multiple days with big volume and, ideally, news.
Top Penny Stocks List #2: Kona Gold Beverage Inc. (OTCPK: KGKG)
Kona Gold Beverage Company bills itself as a lifestyle hemp company. The U.S.-based company sells hemp energy drinks and hemp-themed apparel.
Key points about KGKG…
Kona Gold posted its first million-dollar quarter in Q1 with March revenue of roughly $400K.
On April 7, KGKG had a multiday breakout. On Friday, it spiked 26% in the first 20 minutes and closed up 25%.
KGKG traded its highest ever volume on March 7.
I'm watching KGKG for potential dip buys into any big intraday panic, preferably in the morning. I'd love to see it go even higher first.
Top Penny Stocks List #3: Sunshine Biopharma Inc. (NASDAQ: SBFM)
Sunshine Biopharma is focused on oncology and antiviral drugs. It also develops nutritional supplements.
Key points about SBFM…
On April 5, Sunshine Biopharma announced positive results from tests using mRNA molecules against cancer cells. The molecules also showed little or no cytotoxic effects on normal human cells. SBFM closed up 148% on the day.
Last Thursday, over-aggressive short sellers got squeezed. SBFM ran to the mid-$12s in after-hours trading.
On Friday, SBFM tanked from a pre-market high of $12.37 to open at $7.48. The catalyst was an offering. Keep reading to find out why it's still on my watchlist.
Why is SBFM on my watchlist since it dropped so hard on Friday? Because the company later tweeted, "This is not a new offering, this is our March Financing." After the tweet, SBFM bounced 44% off the intraday low.
I'm watching SBFM for potential dip buys into any intraday panic. That said, I usually don't do well with higher-priced stocks. So I'm only watching for now.
Monday Motivation
A lot of students have asked about my upcoming live conference.
It's true…
You will NOT get into my conference without being in the Tim Sykes NFT Club.
Why?
Because everyone should learn about NFTs now — before Coinbase goes live with NFTs.
For anyone who thinks that's harsh…
Mindset Mastery
NFT trading is just beginning. Last summer I was making fun of NFTs.
Now…
 

View this post on Instagram

 
I wish that someone had been strict with me a year ago. That's when Matt Monaco was making nearly $54K on Pudgy Penguin and I was making fun of him.
I wish that someone had smacked me and said, "Stop making fun of Matt and realize there's a lot of opportunity here. Learn about NFTs now and take advantage of the opportunity."
Frankly, I missed out on the big run from last April to now.
By forcing you to join the NFT Club, I know you'll have the opportunity to get a solid NFT education.
Again, you MUST get into the Tim Sykes NFT Club to get into my in-person conference. You can't come to the conference unless you're willing to learn about NFTs.
That's how strongly I feel about this niche.
If NFTs were just JPEGs, I might not be so adamant. But they're so much more…
Your ticket to the live conference is a good example. When you join the NFT Club, you get an NFT that also acts as a smart contract. The smart contract gives you the right to attend the conference.
And this is just the beginning. NOW is the time to learn. NOW is the time to prepare. NFTs are in their infancy.
Get in NOW while you still have a chance. This is one of those rare 'get in on the ground floor' opportunities of a lifetime. They don't come around very often. Do it.
Trading Education
This is where your journey begins. If you can change your mindset from making money to learning, there's hope.
New to penny stocks? Start with my FREE penny stock guide.
Also, get my best-selling book "An American Hedge Fund" here at no cost.
For the basics of my strategies, read "The Complete Penny Stock Course."
And if you think you have what it takes, maybe the Trading Challenge is for you. Only apply if you're willing to study hard. It's not easy, but it's where all my top students refined their skills.
Trading Challenge students also get access to my daily watchlists. All successful traders make their own watchlists. Studying mine (and those of other successful traders) is a good start, but you need to learn…
How to Create Your Own Penny Stocks List
Answers to watchlist FAQs…
How Can You Create Your Own Watchlist?
To start, look for big percent gainers. For two decades, big percent gains have been my #1 criteria. After that, I look at trading volume and a catalyst or reason behind the price action. Read "Stock Watchlist Guide: Tips & Examples to Develop Your Own" for details about the entire process.
Should I Create a Watchlist Every Day?
All serious traders create a daily watchlist. If you're serious about trading penny stocks, making a daily watchlist is essential.
Does Tim Sykes Provide a NO-COST Watchlist?
Yes. Subscribe to my weekly penny stock watchlists below.
How to Use the Top Penny Stocks List Weekly Update
When you read the weekly penny stock list (and the monthly watchlist), don't think of them as hot picks. Frankly, sometimes they'll be duds. That's why it's called a watchlist. Welcome to penny stocks.
👉🏼 SUBSCRIBE to my NO-COST weekly stock watchlist here.
It all starts with looking for big percent gainers. Try to figure out why I've put the stocks on my list. Study so you can help yourself become a self-sufficient trader. Only fools chase hot picks.
What do you think about this penny stocks list and weekly update? Comment below, I love to hear from all my readers! 
The post Top Penny Stocks List and Weekly Update appeared first on Timothy Sykes.